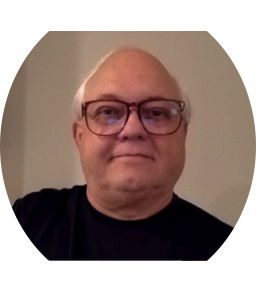 Meet Steve Keller, our Founder.
Steve Keller is involved with every project.
Steve Keller is the founder of the firm. Steve holds a BA in Public Administration from American University in Washington, DC. After serving as a police officer, police detective, then federal agent, he moved into security management as Assistant Director of Security for the Federal Reserve Board in Washington, D.C. From there he became Director of Corporate Security for a major publishing company which also owned and operated retail and mail order operations, warehouses, a food company, a jet flight service, and an outdoor attraction.
In 1979 he was named Executive Director of Protection Services and Construction Projects Advisor for the Art Institute of Chicago and in 1986 formed Steve Keller and Associates which became the leading security consulting and design firm working exclusively in the field of cultural property protection. He is a well-known speaker and lecturer and has taught burglar and fire alarm design at New York University's seminar program and has lectured on security for SUNY.. He is the author of over 35 articles in professional publications and producer of more than 20 videos on security topics. He is the author of three books and a contributor to six more. He was a faculty member for the Smithsonian Institution's National Conference on Cultural Property Protection for seventeen years and has been a member of the ASIS volunteer leadership in various capacities since 1980.
In 2018 he lectured at Harvard University. He is the recipient of numerous awards from professional associations and in 2006 was named to the Centennial Honor Roll of the American Association of Museums. The Centennial Honor Roll identified 100 individuals who were called the most influential people to work in the museum profession in the past 100 years. It is considered to be the museum industry's highest honor. Steve was a Certified Protection Professional or over 30 years.
Steve appeared, in and was an advisor to the producers for, a documentary currently on Netflix called "This is a Robbery," the story of the largest art theft in history at the Isabella Stewart Gardner Museum in Boston. He will also appear in two episodes of an upcoming TV series "History's Greatest Heists with Pierce Brosnan" coming soon to The History Channel. An interview with Steve appeared in October 2022 in The Atlantic magazine.