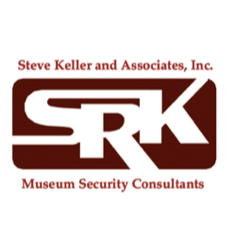 Steve Keller and Associates, Inc. is the leading security consulting and system design firm in the U.S. working exclusively on projects involving museums and other cultural properties. Located in Ponte Vedra, Florida, we serve a worldwide clientele and have over 950 past cultural property clients. Our work is about evenly divided between working directly for cultural properties and working for architects on museum, library and cultural property projects including new construction, historic restorations, and renovations, serving as the project security consultant. We are currently accepting only limited projects involving architects.
Current and past clients include the National Gallery of Art in Washington, the Smithsonian Institution, the American Museum of Natural History, the Los Angeles Museum of Contemporary Art, the San Francisco Museum of Modern Art, the Fine Arts Museums of San Francisco, the Houston Museum of Fine Arts, the Art Institute of Chicago, Harvard University Art Museums, Harvard University Library System, The Library of Congress, the homes of eleven U.S. Presidents, and dozens of other museums, libraries, galleries, concert halls, and cultural centers. We also work extensively for libraries, archives, and historic sites. Our non-U.S. clients include the National Gallery of Canada, the National Gallery of London, Villa I Tatti in Florence, Italy, and museums in France, Japan and elsewhere. A nearly complete list of past clients can be found elsewhere on this site.
In 2009 the company became a fully employee-owned enterprise. Long time staff members Alicia Ricci and Stephen Swen joined Steve Keller as partners. As part of that process, the decision was made to re-name the company Architect's Security Group, Inc. but to continue to also do business under the Steve Keller and Associates name because of the worldwide name recognition and reputation of the company. When Florida passed a law restricting the use of the word "architect" in any company name not engaged in the practice of architecture, we dropped the Architect's Security Group name and continued to operate as Steve Keller and Associates.
Stephen Swen retired in 2021 and Keller and Ricci became sole owners of the company.  Ricci semi-retired in 2022 and currently serves as an Associate of the firm on select projects. The company maintains professional liability insurance in the maximum amount available for security projects and is the only firm with this specialized insurance covering strategy of design for museum projects. Steve Keller was a Certified Protection Professional for over 32 years.
The company engages exclusively in projects involving cultural institutions and private collections. Much of this work is for architects including some of the most prominent in the world. As independent, non-product affiliated consultants, we are not affiliated with any alarm system, security staff provider, security hardware or equipment manufacturer or dealer. We have nothing to sell but our expertise.
About Steve Keller and Associates, Inc.